PreventionGenetics Receives New York License for Genetic Tests
Published on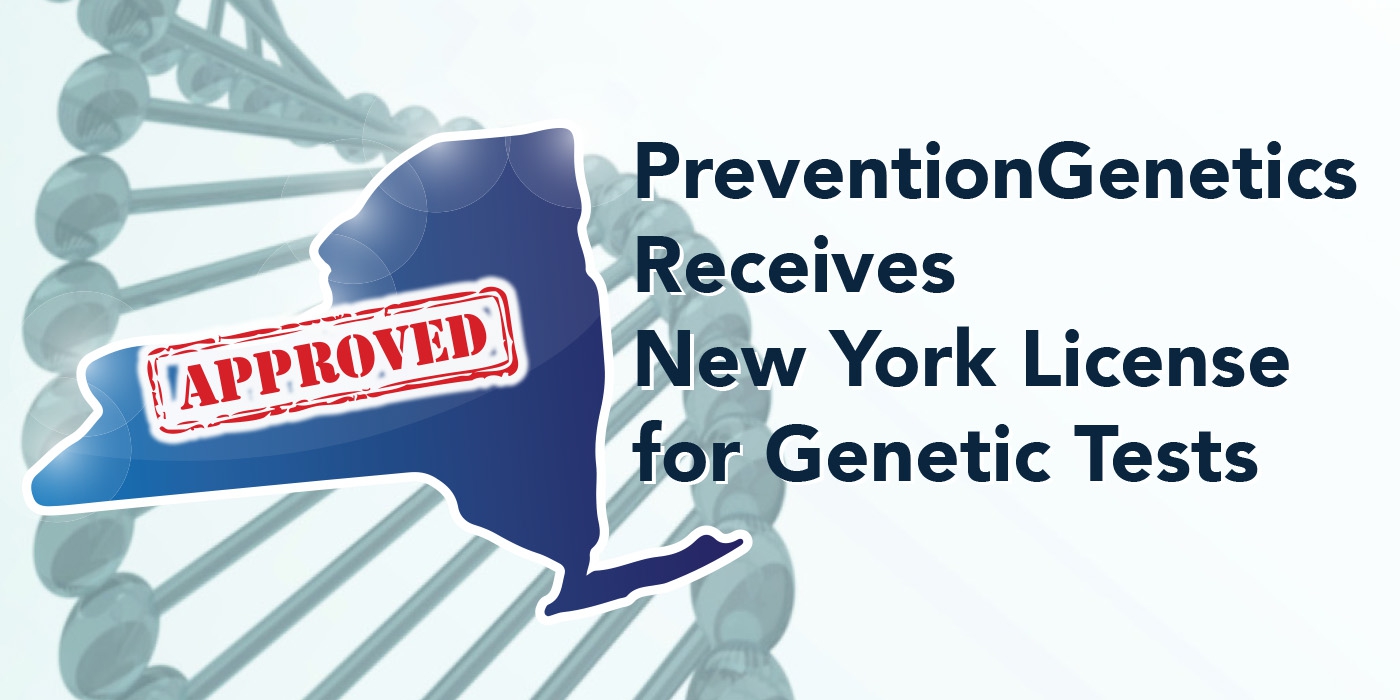 Marshfield, WI – PreventionGenetics, LLC has received a New York State Department of Health license. The company has long held Clinical Laboratory Improvement Amendments (CLIA) and International Organization for Standards (ISO) 15189:2012 accreditations, allowing clinical genetic testing on human specimens in the United States and internationally. A few states, including New York, require additional licensure.
"Achieving New York license status allows us to perform testing on specimens out of New York without an additional permit application process," said James Weber, PhD, Founder and President of PreventionGenetics. "With New York licensure it will now be easier for healthcare providers in New York to order tests from us."
PreventionGenetics is one of the most comprehensive genetic testing companies in the world. As a large global contender, they receive specimens routinely from over 80 countries. In addition to New York, PreventionGenetics is also licensed for genetic testing in California, Maryland, Florida, Pennsylvania and Rhode Island.
For a list of New York approved tests, click here.
About PreventionGenetics
Founded in 2004 and located in Marshfield, Wisconsin, PreventionGenetics is a CLIA and ISO 15189:2012 accredited clinical DNA testing laboratory. PreventionGenetics provides patients with sequencing and deletion/duplication tests for nearly all clinically relevant genes. These tests include our powerful and comprehensive whole exome sequencing test, PGxome®.
PreventionGenetics also offers DNA Banking (PGDNABank), a long-term storage of a person's DNA. DNA Banking is available direct-to-consumer. We invite you to visit our DNA Banking website.