Custom PanelsYour Test, Your Way
Get Started!
Custom Panel Tool
Test Code #6000
Introduction
We are pleased to offer Custom Sequencing Panels, which are exome or genome based and completely customizable to fit your patients' specific needs. Tests run on either platform include copy number variant (CNV) analysis via NGS data and our 'Enhance' feature provides added Sanger backfill to increase coverage as needed. Our test menu also offers >350 defined gene sequencing panels to choose from, so before you start a custom panel order, be sure to search our existing menu.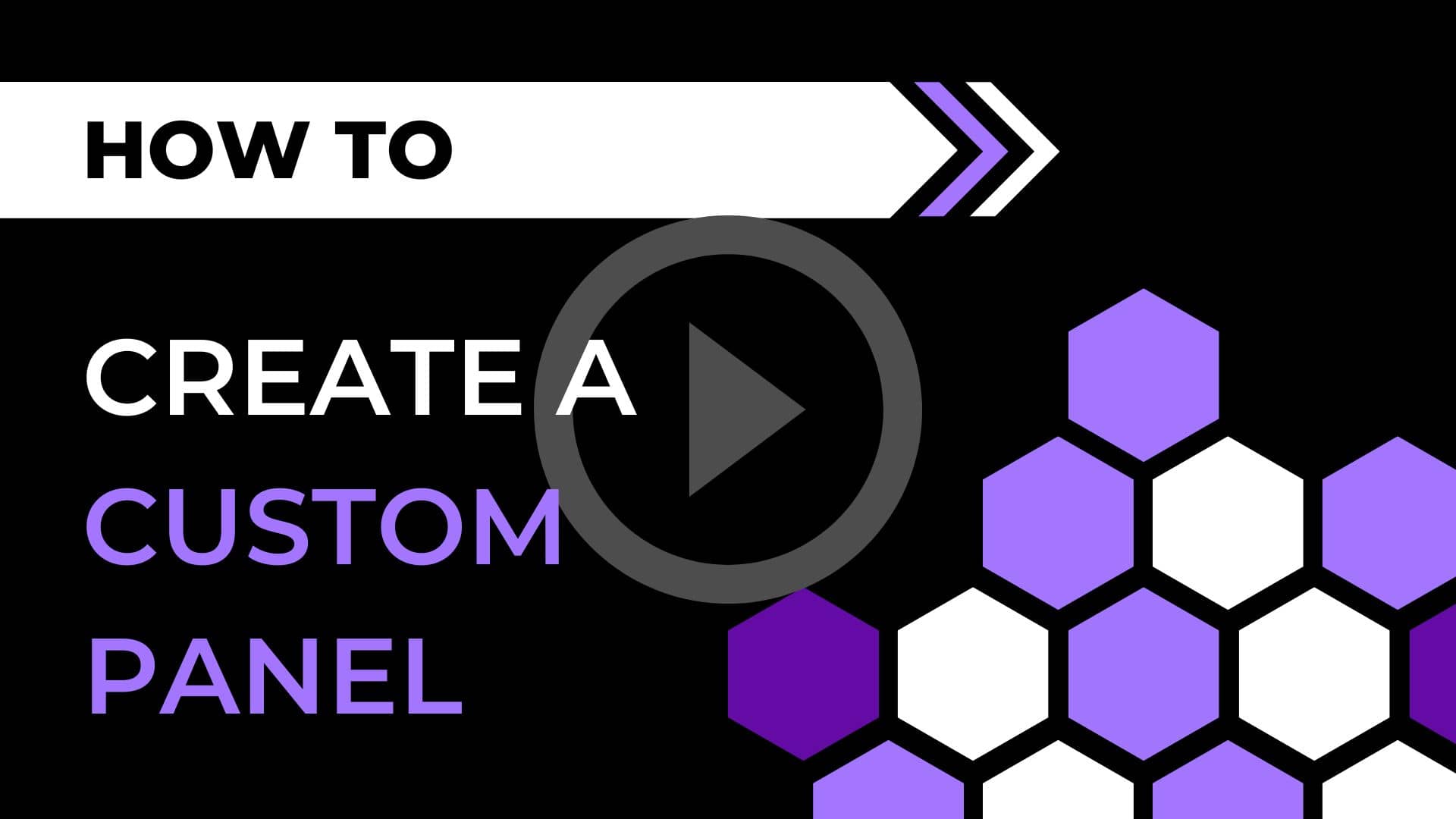 Getting Started
Determine whether you want your custom panel to be based on a genome or exome platform and select your choice.
Use our Custom Panel Tool. There are four easy ways to build your panel:
Search by Phenotype Cluster or Gene: enter in HUGO gene name or a phenotype to get started
Search by Category: to see our phenotype clusters of grouped genes
Select Full Phenotype Cluster List: to see all of our preset phenotype clusters
Add a list of genes: click the "Add a list of genes here" link under the search bar to add a list of genes to your order
Select "Add" or "Add All" to add gene(s) to your cart.
Review the average coverage details and any notes to determine if a gene should be enhanced. If so, select "Enhance."
Note that the bottom of your screen will display genes within your cart. Genes highlighted purple are those that have been enhanced. Pricing calculator will update automatically.
Once your gene list is complete, choose "Proceed to Reviewing Order" button in bottom right corner and enter your test selections.
Continue to completing your order within our online portal, myPrevent, or add a patient identifier in the top right box to print a hard copy of your order to send in with your Test Requisition Form, ordering Test Code #6000.
Specimen Requirements - exome platform custom panel
Specimen Requirements - genome platform custom panel
Pricing & Billing Details
Pricing is determined by the number of genes ordered, which platform you choose to run your test on, and the number of Enhance options selected. Pricing calculator is subject to change over time.
Custom Panels
Number of Genes Ordered
Base Price - Exome
Base Price - Genome
1 - 100
$990
$1,790
100 - 300
$1,290
$2,090
> 300
$1,790
$2,590
The cost for enhancement varies by gene, and depends on the amount of laboratory work needed to achieve full coverage or address paralogy issues. Genes that are technically challenging to sequence may be forced enhanced to ensure that we achieve the highest coverage possible. The number of genes that are force-enhanced may vary based on whether the custom panel is ran on a genome or exome platform.
As your custom panel is being built, the cost of the panel will be updated in real-time in the bottom right corner of the screen as you are adding genes to your cart. If pricing reaches the cost of a PGxome© or PGnome© test, you will be prompted to decide whether to proceed with the current custom panel or convert the order to a PGxome© or PGnome© test request.
Once you select "Proceed to Reviewing Order," CPT codes and final pricing details will be displayed. If you desire insurance billing and investigation of benefits prior to sending the patient's specimen, this order form can be printed and faxed to us with a completed Benefit Investigation Request Form. Otherwise, for general information about our billing policy, click here.
If results are negative, can you reflex to a larger panel if desired?
Depending on the platform used to run the custom panel, reflex to the PGxome© (WES) or the PGnome© test (WGS) is available if the custom panel does not yield a diagnosis. Reflex testing can be ordered via the MyPrevent portal or by completing the PGxome© Test Requisition Form or PGnome© Test Requisition Form.
Turnaround Time
5-7 weeks on average for standard orders or 2 weeks on average for STAT orders.
A 25% additional charge will be applied to STAT orders. View STAT turnaround times here.
Our Phenotype Clusters
Phenotype-driven starter panels are intended to simplify the ordering process. The genes in these panels will be updated periodically by our laboratory. Please review and customize your panel as indicated (adding or deleting genes) to meet your patient's diagnostic needs. Don't see what you are looking for? Build the phenotype cluster panel you desire and then email it to our team.
Prenatal
If testing is for a fetus in an ongoing pregnancy please Contact Us. Only exome-based custom panels are available for prenatal specimen types.
Enhance Option Details
Our Enhance option utilizes Sanger sequencing to approach 100% coverage of coding regions for our default transcript.
Sanger sequencing is used for regions that may not perform well with NextGen sequencing technology.
Enhance option is available for many genes and forced for genes that may have non-unique coding sequence (paralogy).
Cost for Enhance option varies by gene.
Limitations
Our custom panels do include CNV analysis via NGS data for tests run on the exome platform. All panels run on the genome platform include Structural Variant (SV) detection (deletions, duplications, insertions and inversions). However, aberrations in a small percentage of regions may not be accurately detected due to sequence paralogy (e.g., pseudogenes, segmental duplications), sequence properties, deletion/duplication size (e.g., 1-3 exons vs. 4 or more exons), and inadequate coverage. Please visit our Test Methods page for more detailed information about the platform used to run your custom panel.
Where desired, del/dup testing is available also via gene-centric aCGH for many genes on our menu. Del/dup testing can be ordered via Test Code 600 for genes that are available. This can be offered concurrently or as a reflex from Custom Panels.
For some disorders the common disease mechanism is repeat expansions. For custom panels on the exome platform, a repeat expansion test may automatically be added to the order. For genome platform orders, repeat expansion screening is performed automatically for select repeat expansion disorders. For those repeat expansions not covered by the genome screen, an exome-based custom panel or respective stand-alone tests is recommended.
Mitochondrial genome is currently not available.
Some genes with significant paralogy may not be available.
Over time, more gene specific notes will be added to our Custom Panel Tool. Current notes are not all inclusive.
Coverage includes all coding exons of the gene(s) analyzed plus 10 bases of flanking non-coding DNA in all available transcripts along with other non-coding regions in which pathogenic variants have been identified at PreventionGenetics or reported elsewhere.
Questions?
Contact us with any questions. Our client services team, comprised of client service representatives, genetic counseling assistants, and genetic counselors, are happy to assist you with your custom panel questions.